OUTDOOR DUAL TECHNOLOGY (PIR + MW) MOTION DETECTORS
OPAL, OPAL Plus, OPAL Pro
An alarm system should not only detect the presence of an intruder inside a protected facility.
Equally important – or perhaps even more important – is detection of intruders before they can cause damage inside. Any attempt to enter protected building can be detected by the OPAL Series detectors.
MODERN DESIGN FACILITATES RELIABLE DETECTION
Efficient in adverse conditions
Explore the functionalities of OPAL Plus, one of SATEL outdoor motion detectors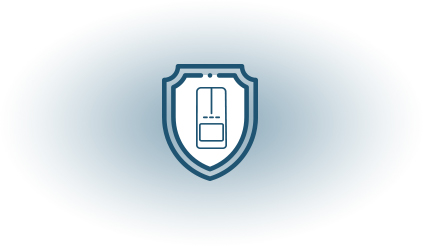 Comprehensive site protection
OPAL series detectors provide excellent outdoor protection for buildings of various types and intended use. They are also ideal for indoor protection, e.g. in industrial facilities where the environmental conditions are difficult or special (e.g. halls, shelters).

OPAL Pro meets the Grade 3 standards of EN 50131 and can be used to protect critical infrastructure such as power plants, transformer stations, refineries, security paper companies and mints, banks, archives, weapons depots, government agencies and museums.

OPAL Plus and OPAL Pro detect changes in ambient light intensity (twilight, dawn). The built-in dusk sensor enhances the building automation functions. The detectors can be controlled by relays placed in the electrical switchboard or by automation controllers.
OPAL Pro:
Light intensity below 200 lm

INTEGRA control panel:
Switching the patio lighting on

Advanced building automation functions
When the OPAL series detectors are integrated with the INTEGRA or INTEGRA Plus intruder alarm system, they can be used for various advanced smart home functions within a KNX system (international standard for building automation).
What are the advantages?
Detection angle of the OPAL detectors is as wide as 100° and their range exceeds 15 m. The creep zone is also protected, so all attempts to approach and damage or wrest the devices are detected. Additionally the detector software is designed to prevent false alarms triggered by the movement of small pets.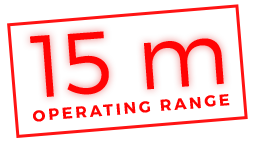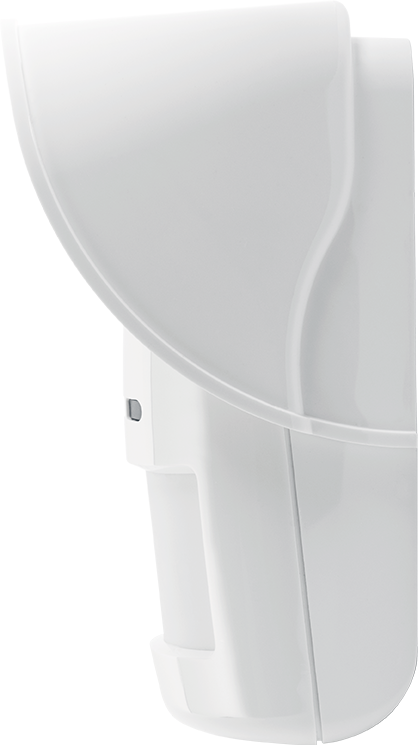 Resistant to adverse weather conditions
OPAL series detectors provide stable operation regardless of whether they operate in rain or sunshine, strong wind gusts, very high or low temperatures.

This functionality is enabled through the combination of dual technology detection with an algorithm for automatic adaptation to environmental conditions, and automatic compensation for ambient temperature changes. The detectors' resistance to adverse weather conditions has been proved during long-term tests.
The detector enclosures are manufactured by two-component injection moulding technology. The combination of polycarbonate and thermoplastic elastomer results in a design with an IP54 protection rating. These enclosures protect the detector electronics against adverse factors, including rain, snow, fog or moisture.
The detectors are also highly durable and UV resistant, so their external appearance remains unchanged for many years.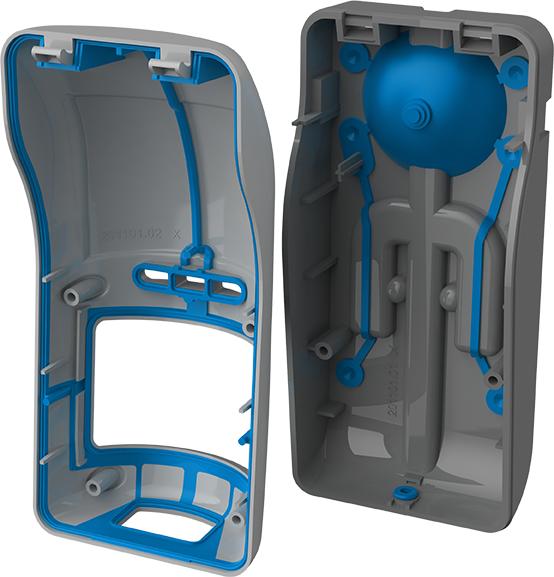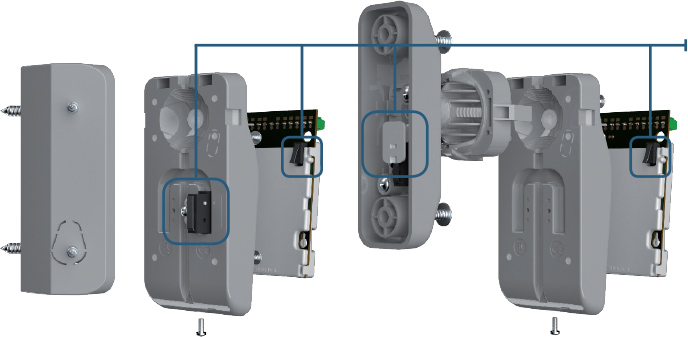 Anti-tampering protection
Regardless of how they are mounted, the OPAL series detectors are always protected against opening and detachment from their mounting surface.

This is achieved by:
The OPAL Pro detector features an active IR anti-masking that detects attempts to paint or varnish the lens or attempts to cover it with various materials of different thickness, texture and colour.
The OPAL and OPAL Plus models feature an anti-masking microwave function, allowing them to detect any object moving within close proximity. This successfully prevents any attempts to cover the detectors.

USEFUL FEATURES AND EXTRAS



The design of the OPAL detectors allows them to be mounted directly on a flat surface. The detectors can also be mounted on dedicated brackets (ball, angle and distance brackets) to provide the best possible coverage of protected areas.
The ball-joint bracket, available in BRACKET C and BRACKET E, allows swivelling the detector angle in two planes: up to 60° vertically and up to 90° horizontally. This helps to find the most optimal detector position for the best area protection. The angle bracket can be used when the detector is required to at an angle of 45° relative to the wall.
With the modular bracket (BRACKET E) it is possible to move the detector away from the wall surface – even by several centimetres – which prevents limitation of the detection area by a cornice, external blind, cable trays, lamp, gutter or uneven wall. If you use this bracket, you can also install the detector on a soffit under the roof eaves.

Remote sensitivity configuration
To help installers, the OPAL Plus and OPAL Pro models allow to remotely adjust the sensitivity of all their sensors, including dusk-sensors, using the
OPT-1
infrared keyfob.
Detector adjustment is very easy and there is no need to repeatedly open the detector enclosures to change the settings.

In the case of outdoor devices, it's critically important to guarantee their safe and reliable operation. The OPAL mounting brackets are designed to allow the wiring connecting the devices to control panels to be placed inside. This results in both system security and aesthetic appearance.

If the detector needs to be additionally protected against weather or soiling, the protective HOOD C can be used.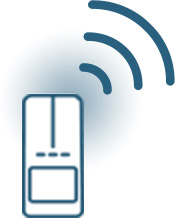 Wireless outdoor detectors
Whenever we're unable to install a wired detector, or when we simply wish to avoid additional wiring work, we can select a wireless equivalent of the OPAL series detectors. The AOD-210 detector, which belongs to the ABAX 2 family, is intended for operation both outside and inside the protected facility which must meet specific environmental conditions (e.g. halls). The detector meets the requirements of the EN 50131 Grade 2 standard (for indoor applications).
OPAL series detectors (and accessories) are available in two colour versions: white and grey to match the colour of the facade or wall of a protected building.
Summary of features and properties

OPAL
OPAL Plus
OPAL Pro
AOD-210
Two detection circuits: PIR+MW
+
+
+
+
Active IR anti-masking according to EN 50131-2-4 for Grade 3
-
-
+*
-
Anti-masking in microwave circuit
+
+
-
-
Built-in dusk sensor enabling the detector to be used in automation systems
-
+
+
+
Built-in receiver of IR OPT-1 keyfob signal
-
+
+
-
Remote sensitivity configuration of detection circuits and dusk sensor with OPT-1 keyfob without having to open detector enclosure
-
+
+
-
Sensitivity configuration of dusk sensor by using PCB located buttons
-
+
+
-
Sensitivity configuration of detection circuits by using PCB buttons
+
+
+
-
Remote sensitivity configuration of detection circuits and dusk sensor from DLOADX or ABAX 2 Soft
-
-
-
+
Reinforced polycarbonate enclosure
+
+
+
+
Splash-proof enclosure, IP54 rated
+
+
+
+
Digital temperature compensation
+
+
+
+
Auto-tuning algorithm for high immunity to false alarms
+
+
+
+
Ability to work in adverse weather conditions (rain, snow, fog, strong wind)
+
+
+
+
Tamper protection (against opening and removal)
+
+
+
+
Low current consumption
+
+
+
+
Dedicated angle-type bracket (45°)
+
+
+
+
Dedicated ball-type bracket (tilting up to 60° vertically and up to 90° horizontally)
+
+
+
+
Can be mounted on the BRACKET E modular distance holder
+
+
+
+
Dedicated protective hood
+
+
+
+
Wires running inside the bracket for better protection
+
+
+
+
Optional installation without any additional bracket
+
+
+
+
White enclosure

front

back

+
+
+
+
Gray enclosure

front

back

+
+
+
+
* for indoor applications