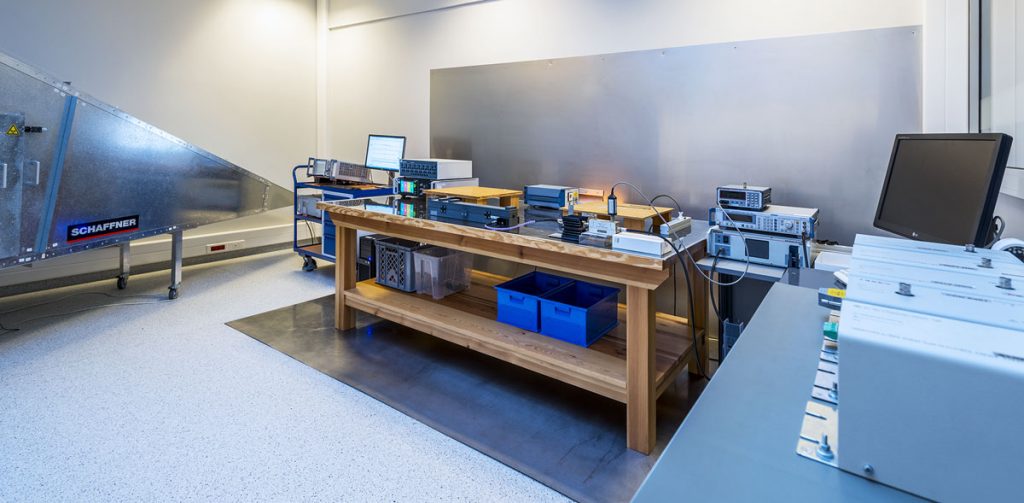 SATEL Laboratory is equipped with hardware and software from the world's leading manufacturers, and all tests are conducted by highly qualified scientists.
At SATEL, the words Quality and Innovation are written with a capital letter. Starting from the design phase, through the prototyping and manufacturing, up to the final product – all SATEL devices are regularly prototyped and tested against the applicable standards.
SATEL and its specialists are happy to cooperate with other companies, supporting our partners in their projects. Therefore, we also conduct a number of tests for other companies, helping them to supply top quality products to the market.
The Laboratory conducts experiments in the field of electromagnetic compatibility and other areas. All tests are supervised by skilled specialists with many years of practice and experience in device prototyping. In their work they use equipment and software of leading world producers, including Rohde & Schwarz, which has over 80 years of experience in measurement technology.
We are proud to say that the SATEL Laboratory is one of the best equipped in the region. It might also be the best one in Poland when it comes to alarm system testing.
The in-house Laboratory staffed with competent personnel allows us to significantly improve and thus accelerate the process of introducing new products onto the market. Comprehensive tests carried out in our laboratory are a guarantee that devices are fully compliant with the requirements of industry standards.