PLASTICS PROCESSING AT SATEL
During the production of moulded parts in our Injection Moulding Department, we place great emphasis on workmanship and the highest quality of the final product.

Our qualified and experienced staff, high-end injection moulding machines and a high degree of process automation allow us to achieve stable injection parameters. This translates into high and repeatable quality of moulded parts. Regular training for our employees and ongoing implementation of the latest technologies appearing on the market are the activities that allow us to successfully complete all tasks – even the most difficult ones.

Services offered to other companies include the manufacturing of detailed plastic parts by injection moulding. This is carried out in a comprehensive manner: first we design the product itself, and then continue with designing and manufacturing suitable moulds. All produced parts are tested and presented to customers. We begin the production of the final product only after having the client's approval of the prototype.
Our injection moulding machines are adapted to work with reinforced technical plastics. Moulds used for production can be fitted with pneumatically and hydraulically driven cores, injection nozzles controlled by pneumatics and servo-drives. Stable production conditions are ensured by additional equipment of the Department. These include: automatic plastic feeders, dye dispensers, built-in advanced hot runner controllers, water thermostats (including those operating in the HEAT AND COOL technology), and workpiece receiving manipulators with a cooling table – the standard feature of every injection moulding machine. The highest quality of our products is maintained through regular process optimisation and quality control carried out exclusively in adapted, air-conditioned rooms.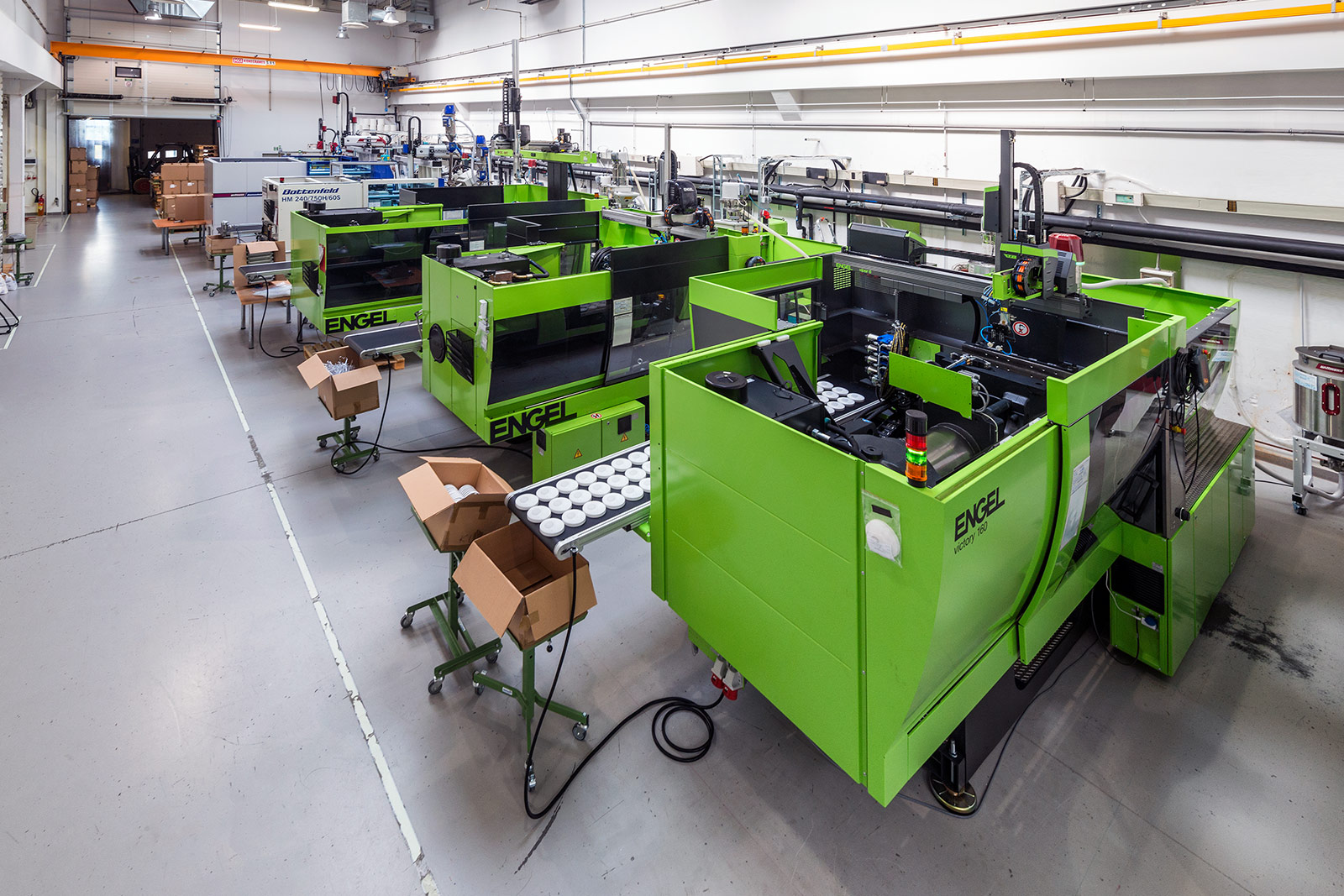 Thanks to the use of advanced technologies, such as two-component injection moulding or the HEAT AND COOL method, we are sure that even the most demanding customers will appreciate our services.