REMOTE BROWSING OF SYSTEM EVENTS
STAM-VIEW is an extension of the
STAM-2
system – it allows for remote viewing of events coming from selected station subscribers.
With this solution, monitoring companies can supplement their offer with an option of real-time access to transmitted information, including event history. System users, who own the monitored sites, can remotely check the system status – at any time.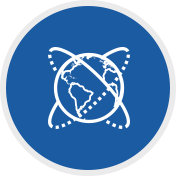 expansion for the monitoring station system which enables remote event browsing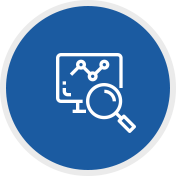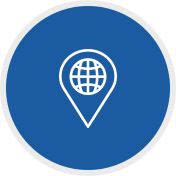 remote verification of the system status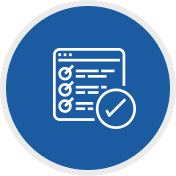 easy testing at system start-up and during periodic maintenance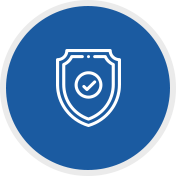 effective protection against unauthorised access to data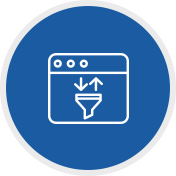 filtering of events recorded by the station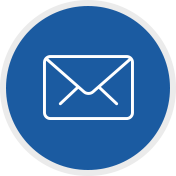 text messaging system for easy internal communication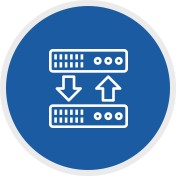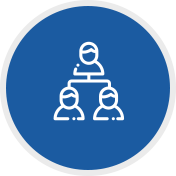 hierarchical configuration of system user accounts


no need to inform customers by phone about upcoming events
company offer can be supplemented with the option of real-time access to transmitted information, including event history
With the hierarchical configuration of STAM-VIEW accounts, it is easier to securely assign privileges to all system users – administrators, installers and end users. The system provides a number of tools:
filtering
direct internal messages between users
status and data reviews (depending on the level of authorisation), which greatly facilitates the routine work of industry professionals and makes the services provided by monitoring companies more attractive.
easy testing of the system at start-up
easier and better periodic system maintenance procedures
effective definition of authorisation level of individual users of the system: administrators, installers and end users
The STAM-VIEW system allows the installers to significantly streamline the connectivity testing process
; they can not only verify the correct configuration of the transmission paths during installation, but also more efficiently perform periodic maintenance of intruder alarm systems.
remote check of the system status from a web browser on a computer or mobile device
feeling of control and safety
STAM-VIEW in everyday life
See how STAM-VIEW can help you in your everyday life!
STAM-VIEW in everyday life
See how STAM-VIEW can help you in your everyday life!

In order to fully test the functionality of STAM-VIEW, simply install the demo version connected to a showcase STAM-2 server. With the configuration of the demo version you can test the capabilities of both the STAM-2 monitoring station and the VERSA IP control panel, using the VERSA CONTROL mobile app.
Start-up, configuration and operation of
STAM-2

:
Start the program and log in using the settings below:
IP: 188.252.0.171
Port: 3000
Login: satel1, satel2,… satel10
Password: satel1, satel2,… satel10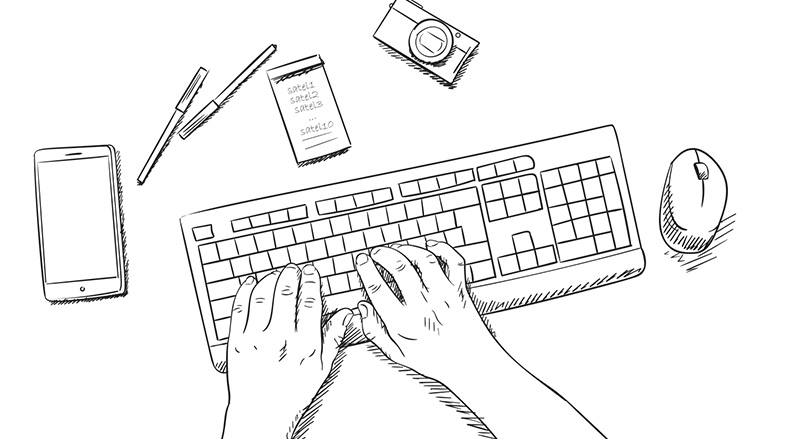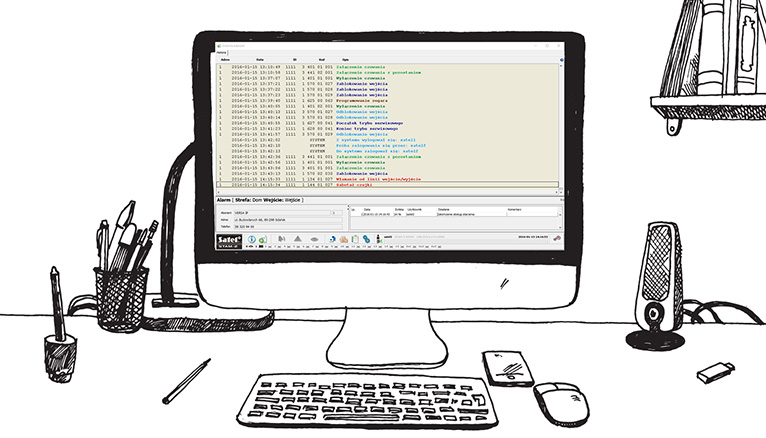 Enable the event history, where you can observe events incoming from facilities to the station.
When you receive an alarm or trouble event, or incorrect standby status, take the actions predefined by the system administrator.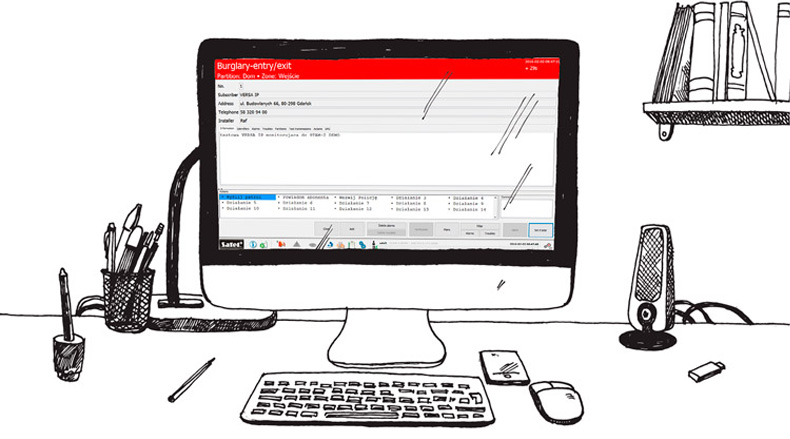 Testing extended application functionalities
Practically any control panel can effectively report events to the system – via a switched channel or using the ETHM or GPRS modules, dedicated for the STAM servers.
Coordinates for STAM cards:
Card with address 0 – phone STAM-1P, phone +48 58 320 94 16
Card with address 1 – Ethernet STAM-1RE, IP: 188.252.0.171
Advanced port: 12345, key: satel
Advanced port: 54321, key: edbca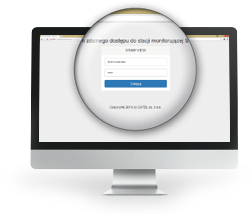 In the login window, enter the following details:
User name: Administrator
Password: satel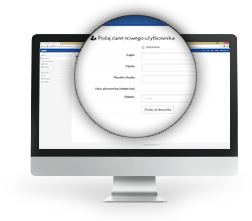 After logging in you can add your own user and assign a list of facilities and sites they should have access to.

Remote control of the VERSA IP control panel with VERSA CONTROL mobile app
Run the app on your mobile device. In the "Add new device" window, scan the QR code (QR code security is 0000), or enter the following info: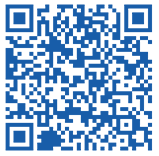 MAC: 00 1B 9C 0C 10 38
ID: 4EA9046140462838
After logging in, you can arm or disarm the system, bypass zones, control outputs, check troubles and view event history.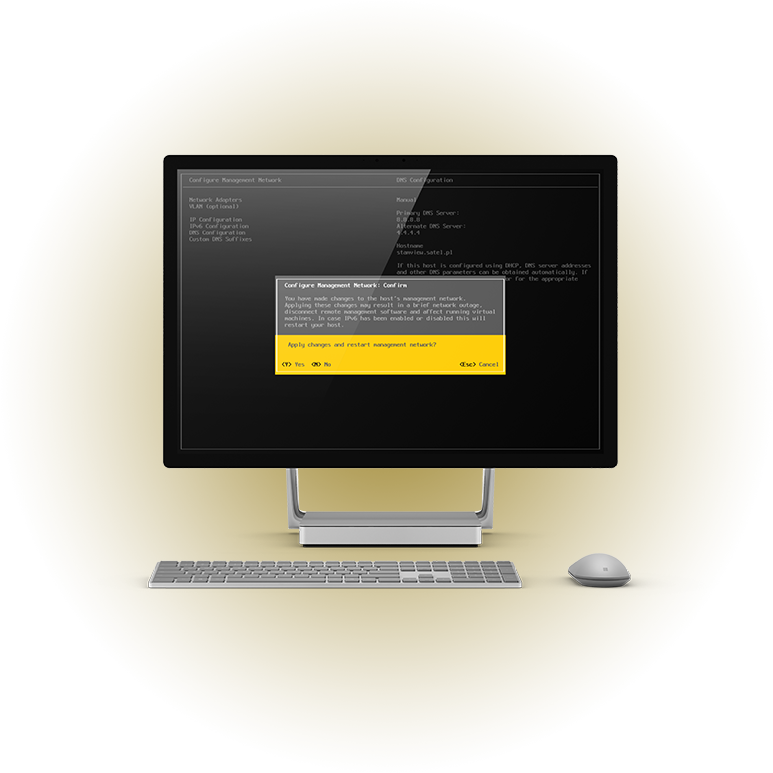 If you want to expand a monitoring station with STAM-VIEW, you need to prepare a computer operating as a server – on which the proper software can be installed.
In order to simplify the required system setup and ensure maximum data security,
STAM-VIEW
is distributed as a virtual machine based on VMware technology.
No specialist IT knowledge is required to set up and run the system – a detailed manual guides you step-by-step through the entire installation process.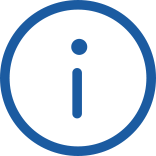 STAM-VIEW features safety measures, protecting the system and data against unauthorised access, while granting users constant access to services.