Everyday operation of even complex alarm and building automation systems can be nice and easy. Replace your existing alarm system keypad with the modern touchscreen one.
The INT-TSH2 and INT-TSG2 devices are dedicated for operation with the
INTEGRA,
VERSA
and
PERFECTA 64 M
families of control panels.
multiscreen and multilevel interface simplify the daily system operation
powerful processor and new software for smooth operation
capacitive screen for precise touch and swipe gestures support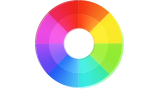 more than 16 million colours available for high image quality
match the theme and the colour of enclosure to your interior
bigger or smaller? choose a keypad with 7″ or 4.3″ screen
Touch and feel the difference
Watch our video about
INT-TSH2

and

INT-TSG2
The high sensitivity of touch panel together with the responsive interface turn the everyday operation into a real pleasure. With the introduced swipe gestures support, navigating the interface is smooth and most importantly – intuitive.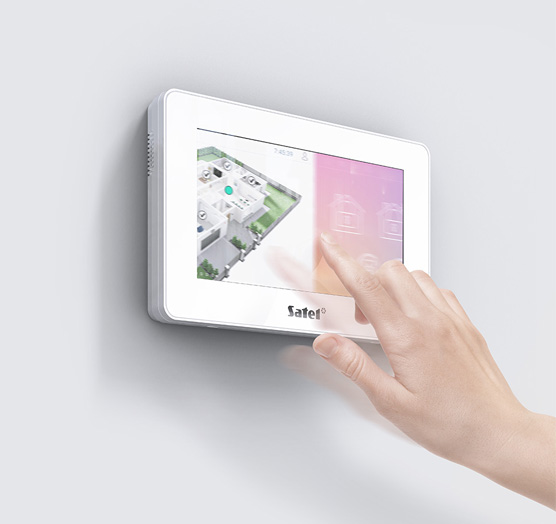 Introducing the device that installers can perfectly adapt to your needs. Multiscreen and multilevel interface allows to build a perfect user-friendly menu, making everyday navigation very convenient.
Match the keypad to your interior. Two different colour variants (modern white and classic black) help to ideally match them to your room design.
The interface is fully customizable, and allows installers to create dedicated themes with entire colour schemes and custom wallpapers. You can also choose one from over 20 preset themes available.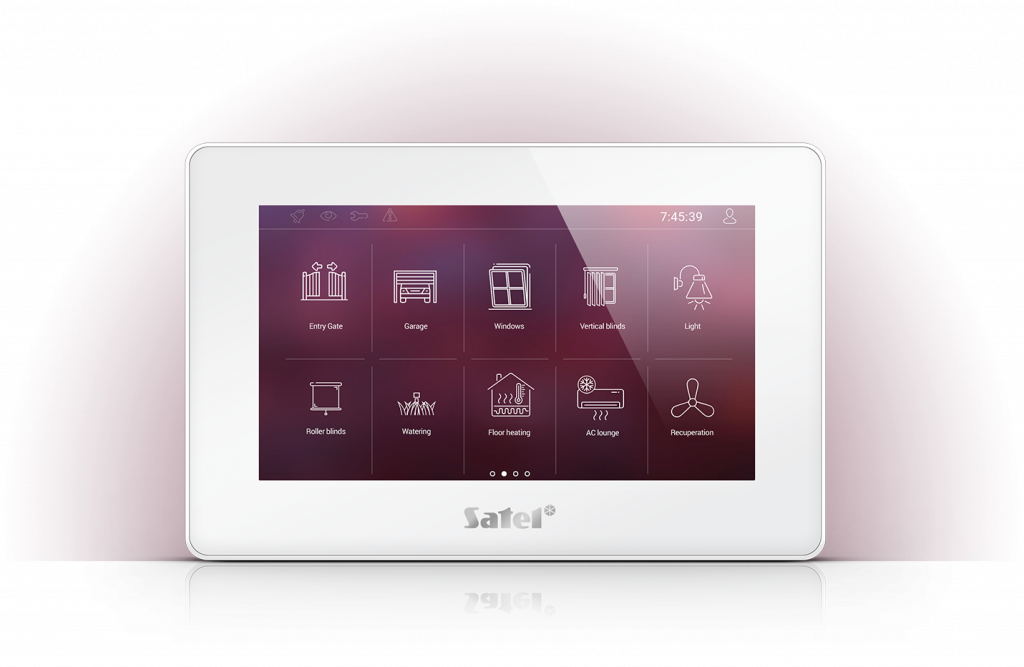 Let your imagination run wild
Together with your installer customize the icons and their placement on 24 available screens. You can group icons on each screen by their functions, room they relate to, and more.
The icon appearance can be changed to best match their designated function.
Use the wide configuration options of the customizable interface to perfectly map your alarm or building automation system. The new keypads allow to upload a building map, and place the connected devices.
Everyday operation becomes even simpler than it was before, with you easily finding the device you want to control. Forget scrolling down the long list of different devices.
The screen brightness can be adjusted to match user preference or the day period. You can also set the volume of individual system sounds.
Decide what the keypad should display when idle: a modern digital clock or perhaps a slide show composed of your favourite photos.
The INT-TSH2 and INT-TSG2 keypads can display over
16 million colours
– more than the human eye can distinguish. The high image quality is hidden behind a glass panel that protects the display from scratches.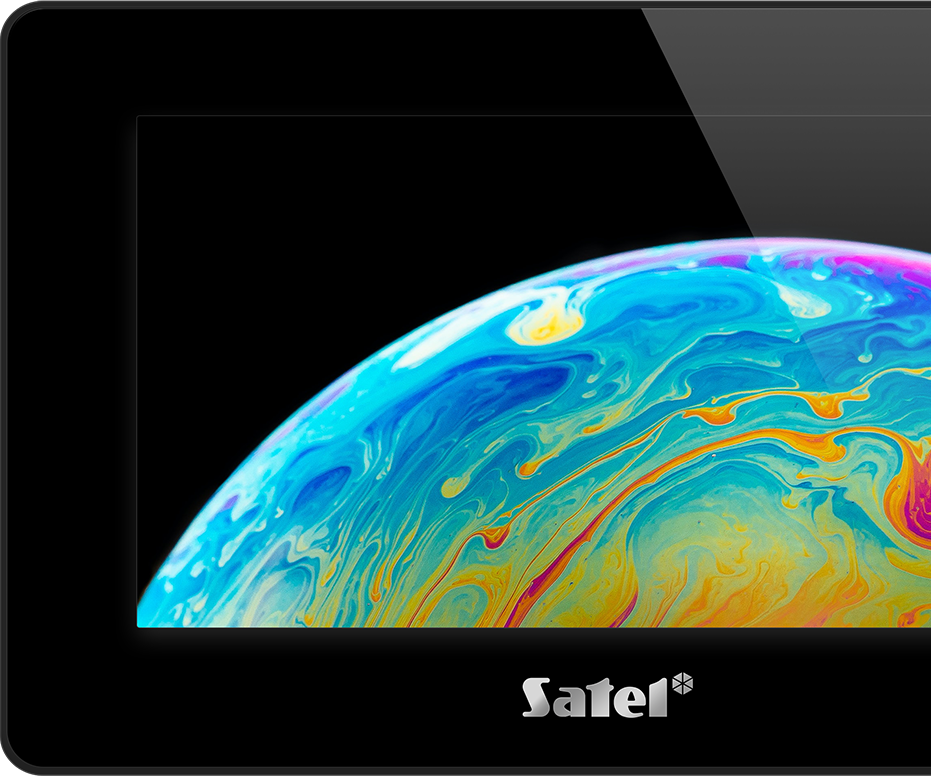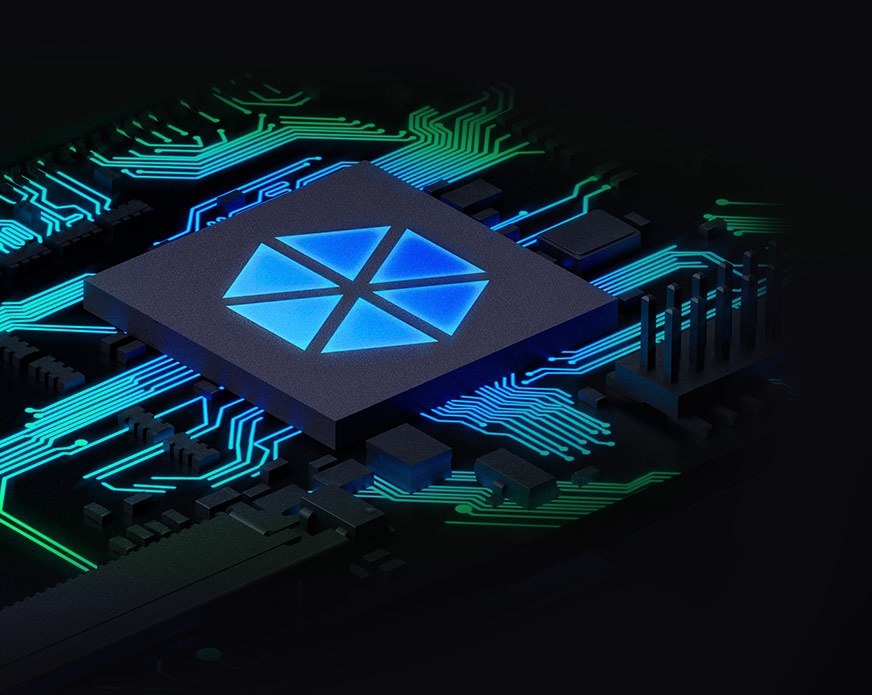 The new generation processor used in the
INT-TSH2
keypad is over 2 times
1
, and in
INT-TSG2
even 4 times
²
faster than the processor used in previous models. All components have been selected and optimised to ensure efficient operation of even complex systems, including both facility security and building automation functions.
The same quality in two different sizes.
INT-TSH2 is the bigger 7″ touchscreen keypad. INT-TSG2 is the smaller 4,3″ touchscreen device.
You decide which one suits your needs better.