Features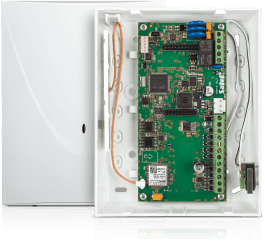 UNIVERSAL COMMUNICATION MODULE
GSM-X
GSM-X is a multi-purpose communication module that offers extensive functionality and support for multiple communication paths.
It can easily find numerous applications, some of which can be implemented in parallel. Full flexibility
The module is capable of monitoring any alarm or home automation system. It can be successfully used in many existing, as well as newly built systems. When working in conjunction with the alarm control panel, it can receive information about events, thus simulating the monitoring station. When used with simpler models of control panels or when supervising technological lines etc., it will track changes in the status of its inputs. The information received is transmitted by the module to monitoring stations of security agencies and/or to any parties concerned.
The module can be used to implement remote control functions, such as arming the system or opening the gate, also using the mobile application.
GSM-X can give a "new life" to some older alarm systems.
Compatibility with
INTEGRA

and

INTEGRA Plus


alarm control panels

GSM-X can interact with the INTEGRA and INTEGRA Plus control panels via the RS-232 interface. It can report events from these control panels through all available paths: audio, SMS, Ethernet* and GPRS. For INTEGRA Plus, a function of automatic creation of SMS notifications is also available, the message content being based directly on the event list.

Additionally, GSM-X allows remote connection to the INTEGRA and INTEGRA Plus programs:
DLOADX – which is used for configuration, and
GUARDX – which is used for supervision and administration of alarm systems.
*When GSM-X is used with GSM-X-ETH Communication
The device comes with a GSM telephone. It has two SIM card slots and allows you to use services provided by different operators. If one of the cards causes any communication problems, the module automatically switches to the other card to maintain continuous communication. A very useful feature is the prepaid SIM card handling functions that allow you to check your account balance and set notifications in case it has dropped below the required minimum.
An undisputable advantage of the device is that it allows simple expansion by adding the
GSM-X-ETH Ethernet module and thus provides access to another communication channel i.e.
– Ethernet network.
*When GSM-X is used with GSM-X-ETH
Effective reporting
As regards reporting, information can be effectively transmitted using:
GPRS – via TCP or UDP protocol
voice – audio path via GSM
text – SMS messages
Ethernet* – via TCP or UDP
Where events are made available using GPRS technology or via Ethernet*, the module supports two transmission formats:
SIA-IP (for communication with any monitoring station)
SATEL (for communication with SATEL made devices: STAM-2 monitoring station or SMET-256 reporting converter).
Support for several transmission paths in one device guarantees fast and reliable transfer of information. You can use each of them independently, defining specific tasks to be carried out.

Dual Path Reporting
GSM-X with the GSM-X-ETH module connected makes possible reporting through two independent paths: Ethernet and GPRS (with priority setting option).
The device is constantly monitoring the status of connections with the monitoring station and, when necessary, it replaces one channel with the other.
GSM-X offers the possibility of reporting to two autonomous monitoring stations, each of which, if necessary, may have two IP addresses.
Notification messaging
The GSM-X module makes it possible to send notifications to up to 8 telephone numbers. This function can be implemented by using:
voice – via built-in voice notification circuit
SMS messages
PUSH notifications
CLIP service.
The device can transmit notifications to the recipient through several independent paths. The event alert will be sent via all of the preprogrammed channels, therefore the information will reach the recipient even when one of them turns out to be unavailable. GSM gateway
The module can fully replace the analog line. In that case, it generates voltage states and line status signals (e.g. on-hook/off-hook) typical of the line and, after connection via GSM network is set up, it transmits signals coming from the analog line. When the line is unavailable, it diverts the voice calls to the GSM network. In the case of private branch exchanges (PBX), it functions as an additional external line, which allows you to optimize the cost of calls (from PSTN to GSM). The module can also filter calls, generate a ringing tone and caller ID information.
Remote control
GSM-X has 4 outputs that can be remotely controlled and activated in several ways.
In addition to controlling the alarm system, the GSM-X module will be a perfect choice to implement automation functions, including control of lighting, gates, wickets, roller shutters/blinds, solenoid valves, etc. If needed, it will turn on heating, air conditioning, smoke extraction, watering and many other systems.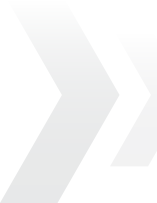 PUSH messages give the user permanent access to information.
Importantly, configuration of the application is very simple, and so is connection with the module. All you have to do is send an SMS from the application level to the device and receive the configuration data in response. Another, equally convenient way is to scan the QR code that is generated in the GX Soft program or in a preconfigured application.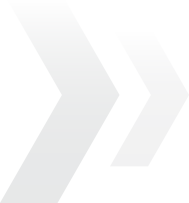 Functional software
GX Soft is an advanced tool provided with a friendly and clear interface, intended for configuration as well as diagnostics of SATEL communication modules.
The module and the program interact locally (via USB) or remotely (via Ethernet* or GPRS).
*When GSM-X is used with GSM-X-ETH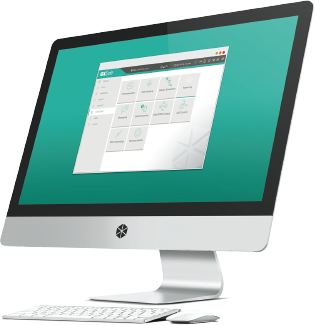 Easy and secure connection
Thanks to the SATEL connection set-up service, you can enjoy many functionalities of GX CONTROL and GX Soft. Configuration of communication between the application / program and the GSM-X module takes just a few moments, without any need to use external IP address or advanced network settings. When being sent, the data are encrypted using a sophisticated algorithm to ensure security of the transmission.

Remote software update
GSM-X is compatible with the UpServ program, which enables the device to be remotely updated. This allows the installer to quickly add new functionalities without having to physically visit the premises and dismount the module.

UNIVERSAL COMMUNICATION MODULE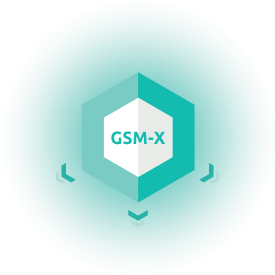 Communication
simulation of telephone line via GSM – GSM gateway
built-in audio communicator
dual SIM card support
easy expansion by adding GSM-X-ETH Ethernet module
Reporting events
Dual Path Reporting compliant with EN 50136*
reporting sources:

control panel audio reporting
internal events
input violation
output status change

reporting paths:

audio (GSM)
SMS
Ethernet* (TCP/UDP)
GPRS (TCP/UDP)
*When GSM-X is used with GSM-X-ETH
Characteristics
GSM-X offers extensive communication functionality and support for multiple communication paths. This device can be used to carry out reporting in alarm systems. For this purpose, it uses a connection established via the dialer of any alarm control panel or its appropriately configured outputs.
An important feature the communicator offers is the expansion capability by adding the GSM-X-ETH Ethernet module, so that reporting can be implemented through two independent channels (Ethernet and GPRS). Thanks to the constant monitoring of the state of connections with the monitoring station and the substitutability of transmission paths, the stringent requirements of EN 50136 for DP4 category are complied with, regarding the so-called Dual Path Reporting.
GSM-X offers notification of up to 8 users in several ways: by using voice, SMS or PUSH messages, or via the CLIP service.
As for the INTEGRA and INTEGRA Plus control panels, connection with them can be via RS-232. Thus, GSM-X will perform reporting and notification (in INTEGRA Plus), the content is downloaded from the list of events), and will establish remote connection with DLOADX and GUARDX programs.
The module has the function that automatically switches communication over to the GSM path in the event of the analog telephone line failure. GSM-X can also act as a GSM gateway for private branch exchanges (PBX).
The device has 4 programmable outputs that can be remotely controlled using SMS, CLIP, DTMF, GX CONTROL mobile application or GX Soft configuration software. That enables GSM-X to be used for remote control of the alarm system or other connected devices.
A computer with the GX Soft program installed is used for programming and configuration. The computer can connect to the module locally, after connecting it to the module mini-USB port, or remotely, by connecting to the device via GPRS or Ethernet*.
Remote update of the device firmware is possible thanks to GSM-X capability of interacting with the UpServ program.
The built-in GSM telephone has slots for two SIM cards. If any problems occur with the range of the first card operator's network, the module will automatically switch to the other one to maintain uninterrupted communication.
Dual Path Reporting support according to EN 50136* for DP4 category
conversion of telephone reporting into audio/SMS/Ethernet*/GPRS formats
sending notifications to max. 8 phone numbers
notification: audio/SMS/PUSH/CLIP
conversion of PAGER messages into SMS
telephone line simulation via GSM - GSM gateway
switching to GSM in case of telephone line failure
compatibility with INTEGRA and INTEGRA Plus control panels:
SMS and CLIP receiver for STAM-2 monitoring station
4 programmable inputs (NO, NC)
4 outputs (OC) controlled by SMS/CLIP/DTMF/GX CONTROL/GX Soft
dual SIM card support
possibility to check the pre-paid account balance and send notification if it drops below required minimum
configuration using GX Soft software:

locally via USB
remotely via Ethernet* or GPRS

interaction with GX CONTROL mobile application
remote firmware update capability
expansion capability by adding GSM-X-ETH Ethernet module
*when used with GSM-X-ETH
Documentation
gsm-x_sii_en.pdf
quick installer guide
updated: 2020-09-03
642 KB
go to
gsm-x_en.pdf
manual
updated: 2020-09-03
2.29 MB
Software
Certificates
Technical Data
Number of inputs (zones)
4
Enclosure dimensions
126 x 158 x 46 mm
Board dimensions
141 x 70 mm
Operating temperature range
-10...+55°C
Standby mode current consumption
100 mA
Max. current consumption
275 mA
Environmental class according to EN50130-5
II
OC type outputs
50 mA / 12 V DC
AUX output
300 mA / 12 V DC
Information materials
1catalogue
3leaflet - installer
4technical data
Technical Data
894 KB
5product data sheet
The actual appearance of the products may differ from the presented images. Product descriptions are provided in the web service for information purposes only.