Intrusion detection systems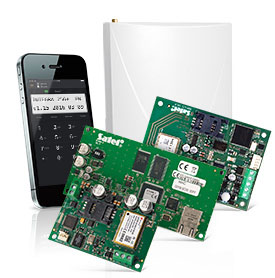 Communication and messaging
The main task of an effective alarm system is to inform about the instance of danger detection. That is why, the devices belonging to the "communication and messaging" group play a very important role in a system, regardless of the technology employed. However, the possibilities of utilising these devices are much more extensive. They may be used to directly inform the interested parties through a transfer of information to companies responsible for physical security as well as to remotely configure and manage an alarm system.

Application

As far as the technology employed is concerned, the simplest devices from this group comprise communicators using traditional wired phone lines. They ensure the possibility of fulfilling all basic functions, starting from voice messaging through monitoring in different formats to remote system programming via telephone modems. Communicators of this type constitute integral parts of the majority of SATEL's control panels, which results in the fact that users may take advantage of their capabilities without using any additional equipment.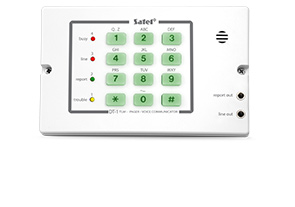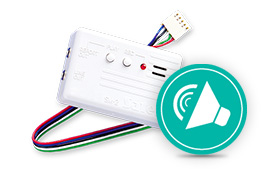 Functionalities of certain control panels with phone communicators may be extended by means of additional modules. The most popular ones include voice synthesisers responsible for playing back voice messages informing users about a given system event.
The offer also includes modules for interactive system control by means of a voice menu. In this case, similarly to the popular hotline systems, a required option may be selected via phone keypads.
A preferable solution for extended systems based on the INTEGRA series control panels requiring frequent remote management via phone lines is to use an external modem. Much higher transmission speeds in comparison with embedded modems significantly enhance work comfort and ensure considerable time savings.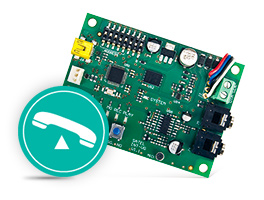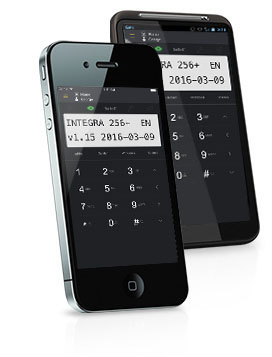 Mobile telephony has been irreversibly replacing traditional telephone lines, as a result becoming the most popular form of communication. A growing number of households replace landline phones with mobile phones belonging to their individual members. Digital services provided by mobile telephony networks are perfectly tailored to alarm systems needs. Apart from standard phone connections with voice messaging, text messages are used to transmit required information to individual users. A control panel may transfer coherent and unambiguous information regarding vital system events in the form of these messages.
This method of communication may also be used in alarm monitoring by transmitting system status data to a monitoring station operated by the security company. Data may also be transmitted to monitoring stations by means of data communication within the GPRS service, provided a given monitoring station is equipped with dedicated TCP/IP receivers.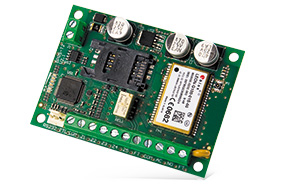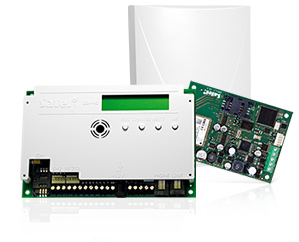 GSM/GPRS communicators constitute an important element of the SATEL product range. Thanks to their well-thought-out and universal design, they may be used with practically any given control panel, even including third-party devices. The simplest communicators provide only basic methods of sending information by means of text messages and GPRS. More extended devices feature the voice beams, which enables them to function as GSM gates. The most advanced models offer the function of wired telephone line supervision and its automatic replacement in GSM networks in the case of a failure.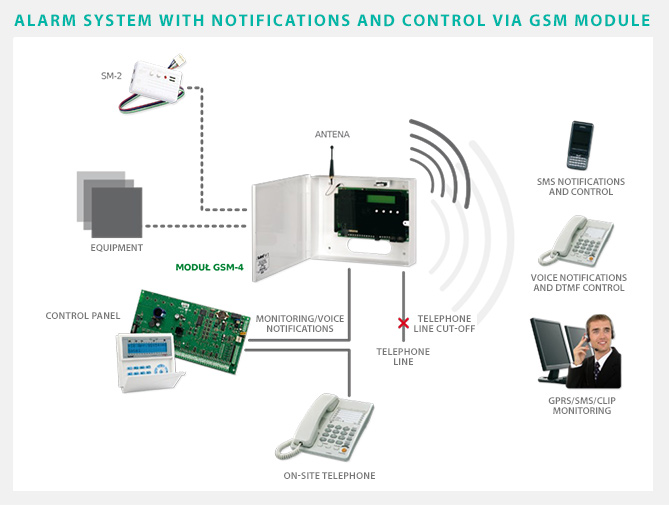 Totally new capabilities in the field of communication are offered by TCP/IP communicators operating within the INTERNET network. They ensure not only efficient information transfer to monitoring stations, but also fulfil additional functions.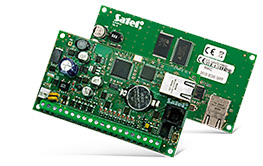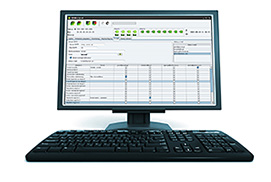 They enable, e.g. remote control and management of a system via laptop computers of even smartphones. Such communicators also provide messaging by means of e-mails containing information regarding current system events.

As far as INTEGRA control panels are concerned, TCP/IP communicators make it possible to remotely programme a control panel via Internet by means of the dedicated DLOADX software. The ETHM-1 module also ensures remote management for INTEGRA systems via the GUARDX application.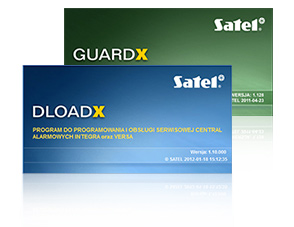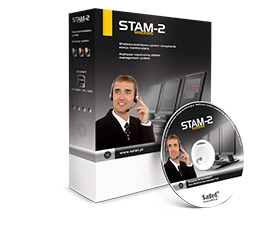 Additional capabilities of such systems may also be used in large installations requiring centralised management. The STAM-2 PRO monitoring station system ensures remote management of numerous INTEGRA systems equiped with TCP/IP communicators.